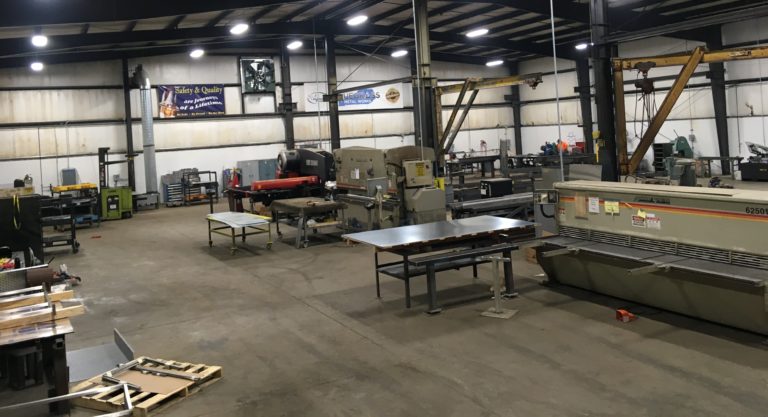 SHOP EQUIPMENT
Our 24,000 square foot total fabrication shop located in south central Louisville allows us to provide a variety of services and solutions to meet your architectural, installation and fabrication needs. Our 24 foot clearance allows for large fabrication projects.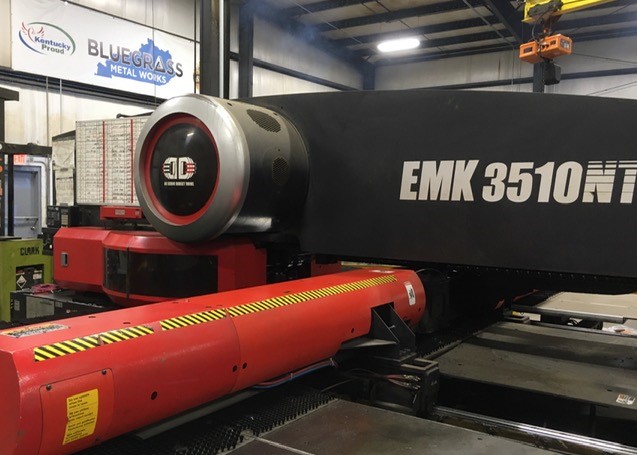 Turret Punch: 34-Ton Punch Capacity, High Precision Output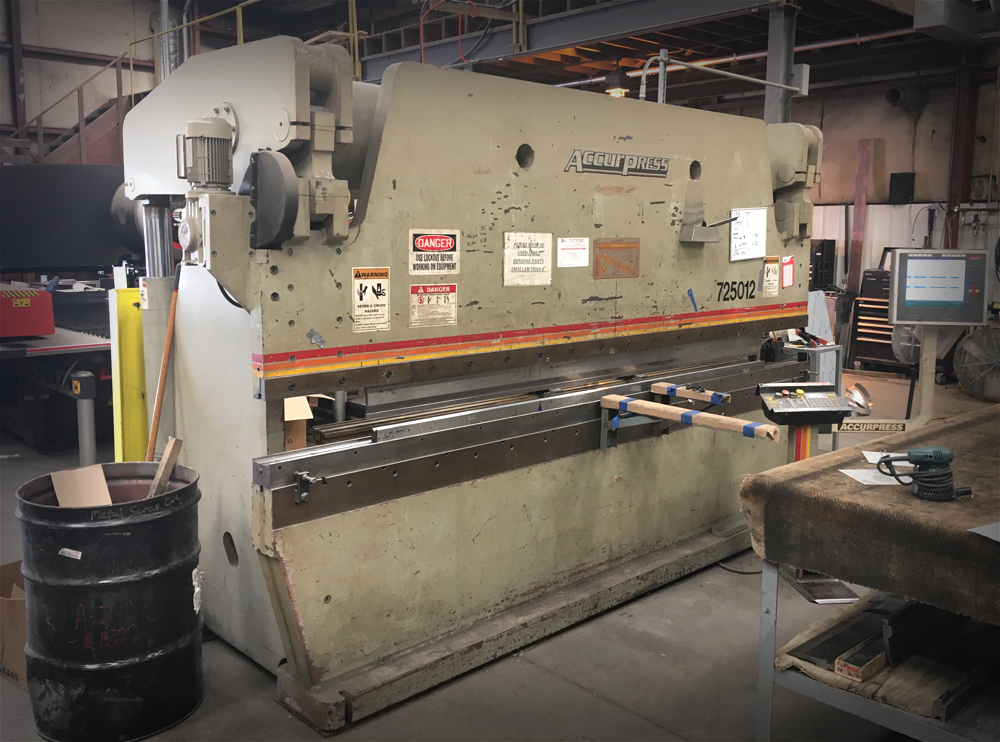 Press Brake: 250-Ton / ¼" Plate Capacity x 12', High Precision Tooling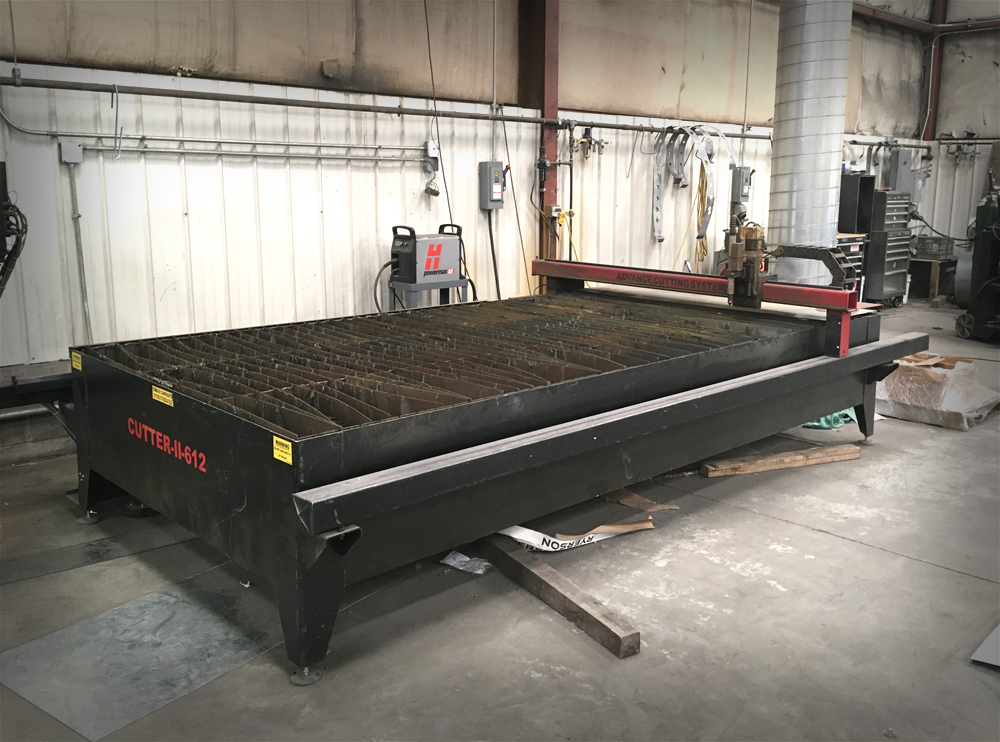 Plasma Cutter: 85 Amp CNC Controlled, 5/8" Plate Capacity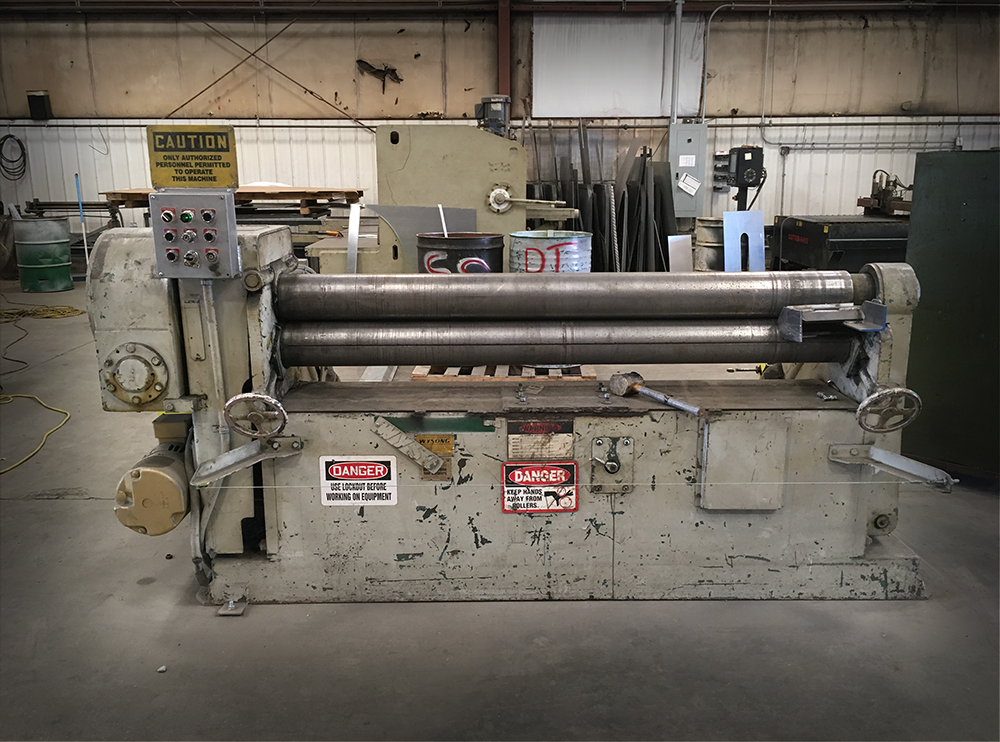 Plate Roll:  ¼" Plate Capacity x 6'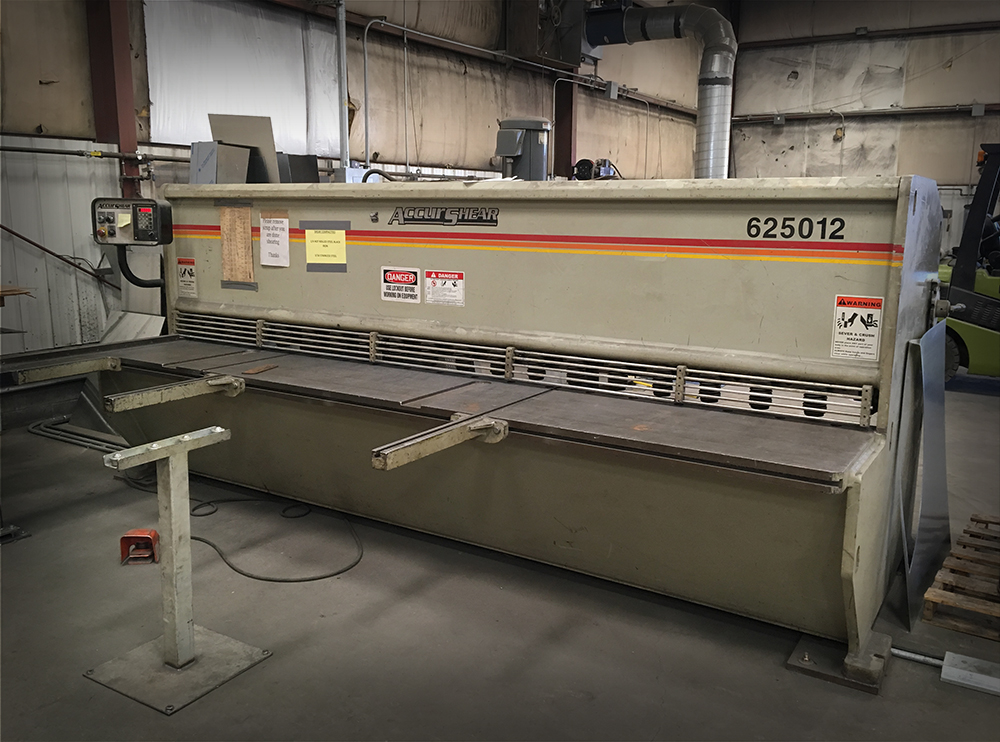 Shear:  ¼" Plate Capacity x 12'
Iron Worker:  66 Ton Capacity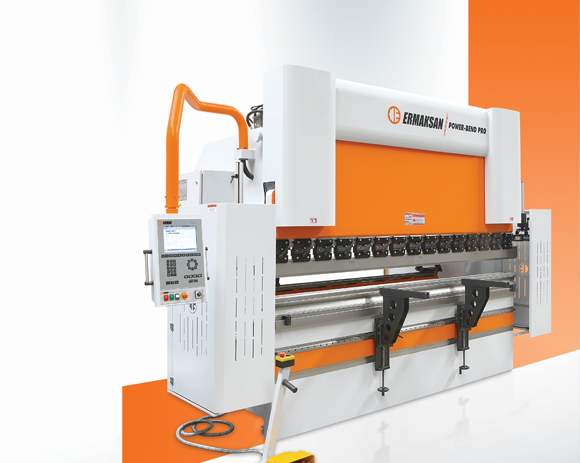 Speed Bend Pro 193 ton Capacity x 12'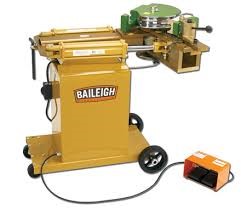 Tube-Pipe Bender:  1-1/4" pipe with 3" CLR, 1-1/2" pipe with 3-3/4" CLR, & 1-1/2" OD tubing with 4" CLR.
Other CLR dies available.
Sheet roll capacity 13 gauge mild steel x 4'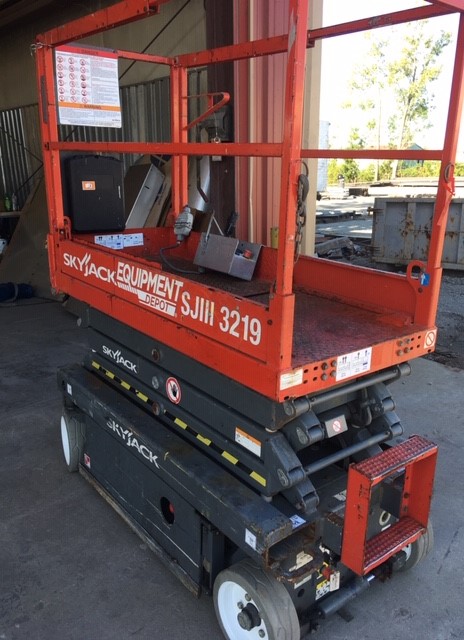 Skyjack 3219 Scissor lift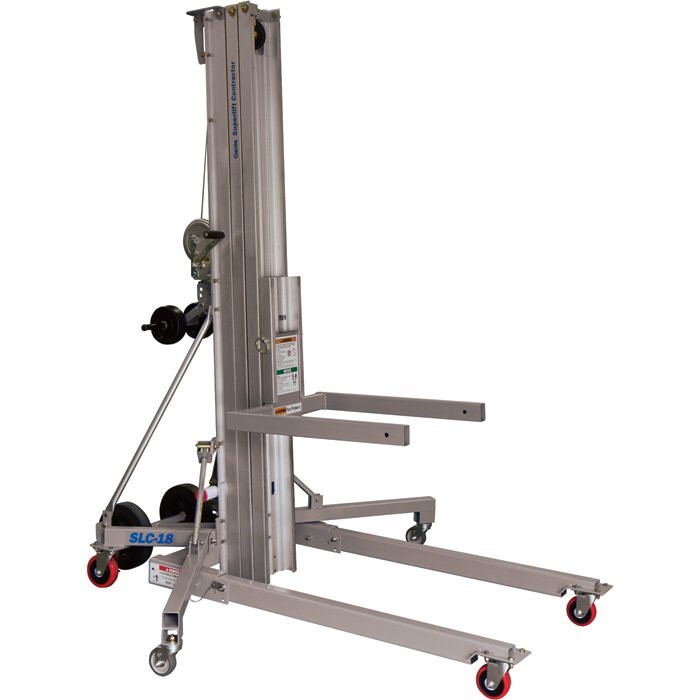 Welding:  MIG / TIG / Stick all materials
Finishing Equipment:  Polishing / Deburr
Custom handrail bending
Materials include: Aluminum, Stainless steel, Carbon steel, Galvanized, Aluminized, Zinc, Copper, & Brass